Anyone may legally call themselves a

Naturopath

.

Soon, there will be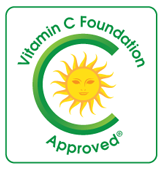 Vitamin C Foundation Approved Orthomolecular Naturopaths



specializing in the Linus Pauling Therapy for heart disease.

The FDA action against the Vitamin C Foundation will predictably generate a crushing demand for knowledge about the Pauling's therapy. Knowledge that has been available at this forum, and hardly anywhere else. We have routinely discussed Pauling's invention here for more than a decade. (The reasons for the expected demand are outline in this post. See http://vitaminc.foundation/forum/viewtopic.php?f=3&t=5421&p=47363)

There have been no studies

. No doctor knows anything about this and will have nothing to refer to. Persons who monitor and contribute to this forum know more than medical doctors about vitamin C, lysine, vitamin K, vitamin E, etc. i.e., the Pauling Therapy.

So we had an idea. WE WANT YOU to consider putting your knowledge to good use for humanity by becoming an

OrthoMolecular Naturopath

(tm)

Tim Bolen (BolenReport.com) is not a lawyer, but he has a keen legal mind. His counseling is the reason I call myself a "naturopath." (at least at this forum). Tim explained that using the initials N.D. after your name, is like using M.D., i.e., implies a degree/liecense and can be considered deceptive.

Anyone may call themselves a Naturopath. I call myself a "naturopath" to irritate the quack busters.

I invented

Orthomolecular Naturopath

because not everything "natural" is good for you. Case in point: Poison Ivy.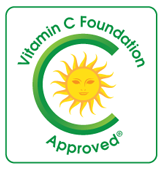 The Vitamin C Foundation is getting ready to approve

Orthomolecular Naturopaths

.

Foundation Approved ON's will understand Pauling's vitamin C and lysine therapy for heart disease may find themselves IN DEMAND in the very near future.

No tuition or fees are planned, other than possible a small royalty if you want to display the Vitamin C Foundation Approved logo on your web site/office.

Candidates will take an online test and certify that you have read and understood the following "training" material.



READING



#1 Read: Vitamin C Cures - HEART DISEASE (Formerly, Practicing Medicine without a License: Pauling-therapy handbook vol. 1, Owen Fonorow and Sally Jewell)

#2 Read: How to Live Longer and Feel Better (1986) by Linus Pauling

#3 Read: Ascorbate: The Science of Vitamin C (Steve Hickey/Hilary Roberts)

#4 Read: Nutrition Against Disease (Roger J. Williams)

#5 Read: Stop America's #1 Killer (Thomas E. Levy, MD JD)

#6. Read: Vitamin C Cures – INFECTIOUS DISEASE AND TOXINS (Formerly, Curing the Incurable: Vitamin C, infectious disease and toxins, T.E. Levy.)

#7 Read: Vitamin C Cures – CANCER (Updated with Konno D'fraction. Formerly, CANCER: Nutrition and Survival, Steve Hickey and Hiliary Roberts)

#8 Read: Primal Panacea (Thomas E. Levy, MD)

#9 Read: Death by Calcium (Thomas E. Levy, MD)

#10 Read: Niacin: The True Story (A. Hoffer and Andrew Saul)



TRAINING VIDEOS



Watch a series of training videos (e.g. the Dr. Paul Marik videos) that will be provided.



OUTSIDE READING



Read (or have read) five more books on the nutritional of your choice.



ON-LINE CERTIFICATION TEST



Take a test, score 70% or better, and we will anoint you an

ORTHOMOLECULAR NATUROPATH



Score 90% or better and we will anoint you a

CERTIFIED ORTHOMOLECULAR NATUROPATH





GET STARTED NOW



This will begin as a correspondence-style course. (We hope to evolve the training into the Vitamin C Foundation's COLLEGE OF ORTHOMOLECULAR NUTRITION)

If you have already read these books, you are well ahead of the game. Otherwise, why not get started now?

We will maintain a list of ONs and Certified ONs that will be made available on-line.

We are interested in comments about these plans.
Vitamin C Foundation Approved is a registered trademark of the Vitamin C Foundation
Orthomolecular Naturopath is a trademark of the Vitamin C Foundation