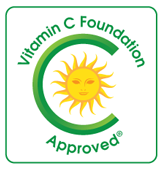 120 ALL-C™ 500 mg Vitamin C Capsules
World's Finest
China-FREE

Quali-C®
as approximately 50% L-ascorbic acid and 50% L-sodium ascorbate.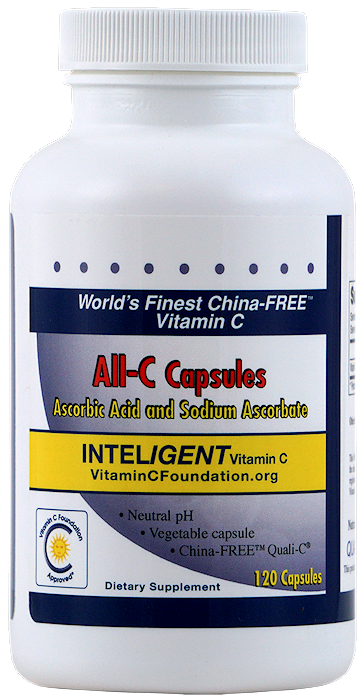 The only filler (required for manufacturing) is Ascorbyl Palmitate - the fat soluble form of vitamin C.
Cellulose capsules safe for vegetarians.

Purchase ALL-C Online (IVC-STORE.COM)
Purchase ALL-C Wholesale on Autoship (Automatic Repeat Orders)
Or you may place orders and ask questions by phone: 800-894-9025 (USA).

Your purchase supports the nonprofit
Foundation
.
---
Setup Convenient Automatic Reorders (Autoship) at Best Pricing
ATTENTION:
Our Products can be purchased in two ways
:
RETAIL

(one-time purchase) or

AUTOSHIP

(regular repeat automatic orders at wholesale).
The products are the same, whether you order the regular one-time (retail) product, or the much lower priced product when you subscribe to a recurring AUTOSHIP.
Note: You may mix and match retail and autoship products in the same order.
Order Vitamin C Products on at our Lowest Price on Autoship!

For the lowest pricing on regular one-time orders, please note the
Quantity Discount
table in the product description.
Autoship Program Details
Only two autoorders qualify for the low price
Shipping interval defaults to monthly (Easy to change interval to days, weeks or months.)

EASY CANCEL

: Online, Direct (My Account), email or phone.
Order extra jars at autoship price while on Autoship
Convenient, regular, hassle-free ordering with locked in price
Correspondence
I would just like to share with you the true miracle of your website. After 5 years of personal research in trying to cure myself and with several readings and re-readings of your website, especially Stone's papers, I was able to cure my fibromyalgia, chronic fatigue, severe circulatory problems, arthritis, and even a horrific swollen check with a toothache and bleeding gums. I have also had a heart attack and hemolytic urea syndrome years ago. After listening to a speech by Dr. Levy in which he said "he had a hunch" that even chronic diseases could be cured if vitamin C was administered long enough and strong enough.

So that is what I did. I started out slowly with oral supplements but couldn't tolerate it with bowels. So I bought his Lipo C and took 5-15 packets daily over the course of 7 days and suddenly nearly all my horrific ailments are gone. I even began sleeping at night!! I use to read blogs like this and refused to believe that they could be true. In the end, the research papers you have published is what finally clinched it. I even diagnosed my own subclinical signs of scurvy with your website.

I am going to go to every one of my 200 doctors and give them copies of all this if it's ok. They have a lot of explaining to do! I also have at least 20 years of my past medical records of these ailments that I had to retrieve to file for disability. God Bless you all. I am soooo happy.
Testimonials represent a cross section of the range of results that appear to be typical with these products. Results may vary depending upon use and commitment.
---

INTELIGENT*Vitamin*C Inc DBA VitaminCFoundation.COM supports the Vitamin C Foundation.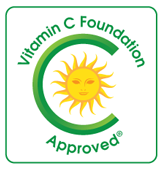 China-FREE™
Liposomal Vitamin C is guaranteed not to contain vitamin C that is made in China.
---
Inteligent*Vitamin*C, Inc.
DBA
VitaminCFoundation.COM
We are the profit company that markets VITAMIN C FOUNDATION approved products.
A portion of the proceeds from the sale of Vitamin C Foundation approved® fine vitamin C powders is used to fund the NonProfit 501(c)(3) Vitamin C Foundation VitaminCFoundation.ORG research and activities.

---
Vitamin C Foundation Approved® is a registered trademark of the Vitamin C Foundation.
True-Liposomal™ is a trademark of The Vitamin C Foundation.
Cardio-C™ is a trademark of Inteligent*Vitamin*C Inc.
B5 Fat Burn Technology™ is a trademark of Immortal Cell Sciences.
Pantesin® is a registered trademark of Kyowa Pharma Chemical Co.
Quali-B® and Quali-C® are registered trademarks of DSM Nutritional Products.
Creatine MagnaPower® is a registered trademark of Albion Laboratories, Inc.
Vitamin C Foundation Approved® is a registered Vitamin C Foundation.
PANACEA True-Liposomal® is a registered trademark Inteligent Vitamin C Inc.
Immortal Cell Sciences™ is a trademark of Inteligent Vitamin C Inc.

Consider making a contribution to the
nonprofit Vitamin C Foundation
at the same time you place your order. As the Foundation is a recognized 501(c)(3), your donations are tax-deductible within the guidelines of U.S. law. Proceeds are used to fund this web site and the Foundation's
initiatives
.
Physician Information
Information
Buy Products
NonProfit
---
Vitamin C Foundation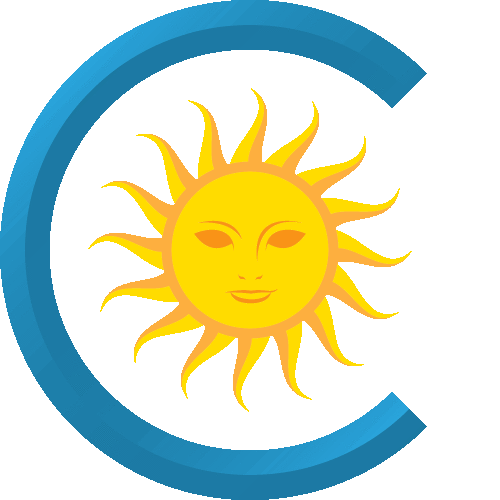 COMMERCIAL
Inteligent*Vitamin*C
DBA
VitaminCFoundation.COM
---
Purchase the World's Finest Vitamin C On-line


and support the
Nonprofit Foundation
---
Vitamin C Store Hours
24W500 Maple Ave Ste 107
Naperville IL 60540

Monday–Friday:
10:00AM–5:00PM
Saturday & Sunday:
10:00AM–1:00PM

---
Worldwide Phone

630-983-6707

Phone Business Hours
Contact Us By Phone (We will return calls)
(800)894-9025 (USA)
New Telephone Hours 9:00 a.m. to 5:00 p.m. PST M-F
Sat: Phone Lines CLOSED PST
New Phone #(Worldwide) 630-983-6707
---
Purchase the World's Finest Vitamin C On-line


and support the
Nonprofit Foundation
---
---