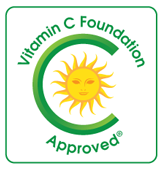 CONQUER™ True-Liposomal D'Fraction/C
World's Finest

China-FREE

Vitamin C
with Mushroom Wisdom's Maitake Mushroom D'Fraction

"Overall, the combination of D-Fraction and Vitamin C was highly potent, inducing >90% growth reduction in nearly all cancer cells except for a 70% growth reduction in lung cancer A549 cells."
— Sensuke Konno, et al. from Townsend Letter issue #349/350, pg 82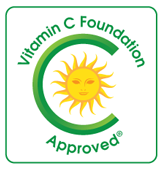 Both Ascorbic Acid and D'Fraction encapsulated in sunflower-based 150 nanometer liposomes.

"Sensuke Konno, et. al. discovered that at the right concentration, Vitamin C and D'Fraction together become highly toxic (in vitro) to cancer cells. This discovery was made by conventional cancer researchers, almost by accident. Amazingly, both vitamin C and D'Fraction are non-toxic and beneficial to our healthy cells.
Purchase CONQUER Online (IVC-STORE.COM)
Purchase CONQUER Wholesale on Autoship (Automatic Repeat Orders)


Or you may place orders and ask questions by phone: 800-894-9025 (USA).

Your purchase supports the nonprofit
Foundation
.
---
Correspondence
I was just told by my friend that the guy he gave the Conquer to is getting better and the man's oncologists are floored. Heck, I'm floored, too.
He is a 50 something Hispanic male with stage 3 pancreatic cancer and no clue about alternative medicine. The fellow works with his daughter and gave him a bottle of Conquer 2 months ago as a "Hail Mary". He's had 2 more bottles, so that's approx 1 bottle every 2 weeks. (I'll get the exact amount and details soon.) The tumor is shrinking FAST.
The docs said "It's like something is eating the cancer..." they have NEVER seen anything like it.
The ONLY therapy the guy is taking is the Conquer and some powder and Lypo C and he knew nothing about it and the fellow hadn't sold it as a miracle or anything, so there is no placebo effect.
Robert Fonorow
Hello,
My name is Rob [deleted] and I have been an auto ship customer for about 3 years. I left you all a voice mail this morning about a family member diagnosed with terminal liver cancer in Nov 2016. After about 40 days of detox and liver cleansing as well as Vitamin Shoppe oils such as oregano oil, turmeric, dandelion root, garlic, vitamin D3, and your vitamin C powder, bought a bottle of Conquer right before the CT scan.
On day 1, he took two servings.
Day 2: 3 servings
Day 3: 5 servings
Day 4: 7 servings
Day 5: 10 servings (2 servings 5 times )
The scan results blew the MD Anderson specialist away.
The first thing he asked when he walked in the room was, "what treatment are doing at home?" Not only is the tumor (6cm) stabilized but the protein marker they use to measure growth indicates the tumor is shrinking. We never did tell what we were doing but the doctor was very impressed.
For the second bottle, he has taken 3 servings at one time 3 times per day for a total of 9 servings in one day.
I realize this is not scientific but we are willing to provide before and after documentation as well as a notarized attestation to the protocol we used. Of course, a testimonial is without question. I can also post the information on the forum board.
The next CT scan and blood work is in 3 months. Can we order more Conquer as well as Vitamin C powder, and is there any volume discount?
Thank you in advance,
Rob B.
More Conquer reports at our cancer forum.
Testimonials represent a cross section of the range of results that appear to be typical with these products. Results may vary depending upon use and commitment.
Setup Convenient Automatic Reorders (Autoship) at Best Pricing
ATTENTION:
Our Products can be purchased in two ways
:
RETAIL

(one-time purchase) or

AUTOSHIP

(regular repeat automatic orders at wholesale).
The products are the same, whether you order the regular one-time (retail) product, or the much lower priced product when you subscribe to a recurring AUTOSHIP.
Note: You may mix and match retail and autoship products in the same order.
Order Vitamin C Products on at our Lowest Price on Autoship!

For the lowest pricing on regular one-time orders, please note the
Quantity Discount
table in the product description.
Autoship Program Details
Only two autoorders qualify for the low price
Shipping interval defaults to monthly (Easy to change interval to days, weeks or months.)

EASY CANCEL

: Online, Direct (My Account), email or phone.
Order extra jars at autoship price while on Autoship
Convenient, regular, hassle-free ordering with locked in price
---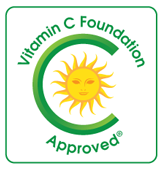 China-FREE™
Liposomal Vitamin C is guaranteed not to contain vitamin C that is made in China.
---
Visit the Vitamin C Foundation's CANCER page
---
Inteligent*Vitamin*C, Inc.
DBA
VitaminCFoundation.COM
We are the profit company that markets VITAMIN C FOUNDATION approved products.
A portion of the proceeds from the sale of Vitamin C Foundation approved® fine vitamin C powders is used to fund the NonProfit 501(c)(3) Vitamin C Foundation VitaminCFoundation.ORG research and activities.

---
Vitamin C Foundation Approved® is a registered trademark of the Vitamin C Foundation.
True-Liposomal™ is a trademark of The Vitamin C Foundation.
Cardio-C™ is a trademark of Inteligent*Vitamin*C Inc.
B5 Fat Burn Technology™ is a trademark of Immortal Cell Sciences.
Pantesin® is a registered trademark of Kyowa Pharma Chemical Co.
Quali-B® and Quali-C® are registered trademarks of DSM Nutritional Products.
Creatine MagnaPower® is a registered trademark of Albion Laboratories, Inc.
Vitamin C Foundation Approved® is a registered Vitamin C Foundation.
PANACEA True-Liposomal® is a registered trademark Inteligent Vitamin C Inc.
Immortal Cell Sciences™ is a trademark of Inteligent Vitamin C Inc.

Consider making a contribution to the
nonprofit Vitamin C Foundation
at the same time you place your order. As the Foundation is a recognized 501(c)(3), your donations are tax-deductible within the guidelines of U.S. law. Proceeds are used to fund this web site and the Foundation's
initiatives
.
Physician Information
Information
Buy Products
NonProfit
---
Vitamin C Foundation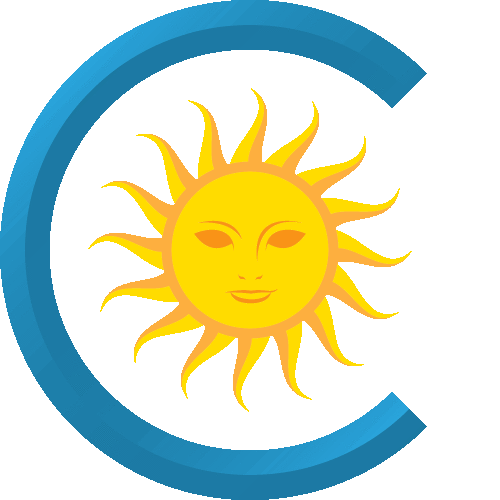 COMMERCIAL
Inteligent*Vitamin*C
DBA
VitaminCFoundation.COM
---
Purchase the World's Finest Vitamin C On-line


and support the
Nonprofit Foundation
---
Vitamin C Store Hours
24W500 Maple Ave Ste 107
Naperville IL 60540

Monday–Friday:
10:00AM–5:00PM
Saturday & Sunday:
10:00AM–1:00PM

---
Worldwide Phone

630-983-6707

Phone Business Hours
Contact Us By Phone (We will return calls)
(800)894-9025 (USA)
New Telephone Hours 9:00 a.m. to 5:00 p.m. PST M-F
Sat: Phone Lines CLOSED PST
New Phone #(Worldwide) 630-983-6707
---
Purchase the World's Finest Vitamin C On-line


and support the
Nonprofit Foundation
---
---