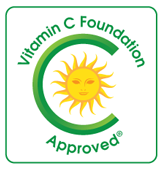 World's Finest China-FREE Vitamin-C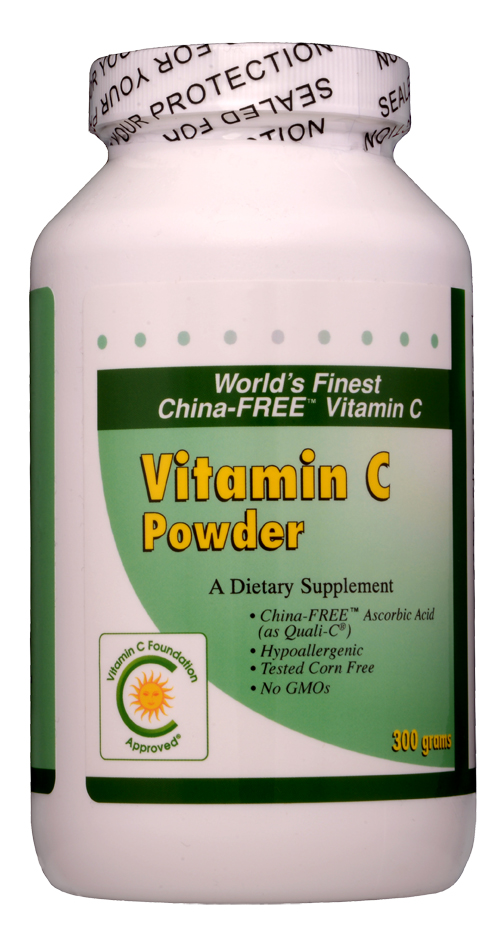 "Vitamin C Foundation Approved® L-ascorbic acid is 300 grams pure European Quali-C® as a fine powder.

DSM
Quali-C
Ascorbic Acid is certified GMO-Free.

Your purchase supports the nonprofit
Foundation
.
---
About the World's Finest Vitamin C:
100% pure L-ascorbic acid (DSM Quali-C®)
Vitamin C Foundation Approved®
Hypoallergenic
Verified 100% corn free
Certified No Genetically Modified Organisms (Certified GMO free, i.e., no genetically modified material is used in the manufacturing process.)
Quali-C® is guaranteed not manufactured in China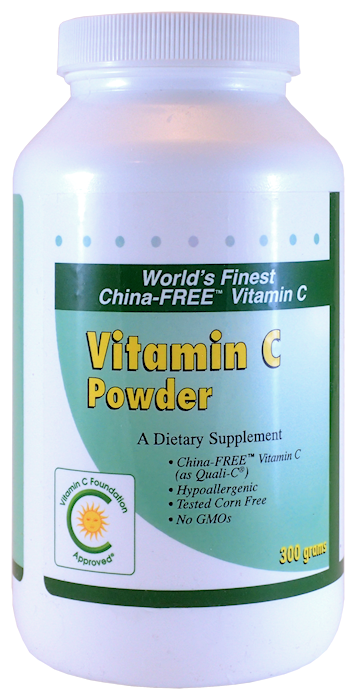 and support the NonProfit Foundation. You may place orders and ask questions by phone: 800-894-9025 (USA).
Note: The Vitamin C in all our products is DSM
Quali-C
manufactured in Europe to the highest standards.
---
Why Choose the Ascorbic Acid form of Vitamin C?
Vitamin C
comes in various forms. Its most common form, however, is
Ascorbic Acid
(Hydrogen Ascorbate). Many people use the terms "vitamin C" and "ascorbic acid" interchangeably.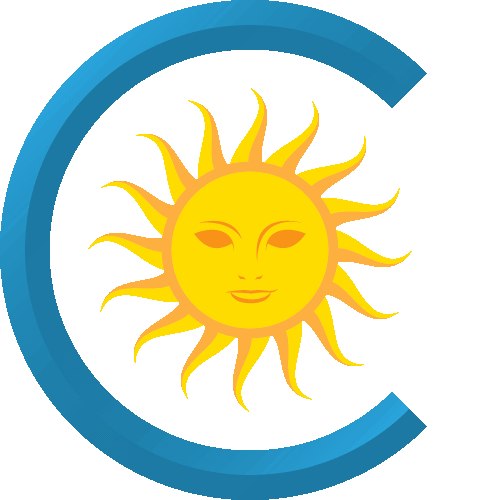 The Vitamin C Foundation recommends
only
two forms of vitamin C orally:
Ascorbic Acid
(Hydrogen Ascorbate) and/or
Sodium Ascorbate.
Note: Only Sodium Ascorbate is recommended for intravenous infusion.
Ascorbic acid
is the most powerful and fastest acting form of vitamin C.
The world's leading clinical vitamin C expert, the late Robert Cathcart,III, M.D., believed that ascorbic acid was twice as powerful as any other form of vitamin C.[]
"I noticed that it was not entirely clear that
the dramatic effects are always with ascorbic acid orally
and sodium ascorbate intravenously. I have not been able to achieve the ascorbate effect with mineral ascorbates orally.
Mineral ascorbates are fine forms of vitamin C but when you are really sick, the mineral ascorbates are not potent enough to accomplish the ascorbate effect. This is because the mitochondria are failing in their refueling of the free radical scavengers with electrons. The ascorbic acid carries 2 extra electrons per molecule where the mineral ascorbates seem to carry only one (plus per molecule the mineral ascorbates are heavier due to the mineral weighing more than the hydrogen the mineral replaces). There may be other reasons that we do not appreciate additionally." - Robert Cathcart, M.D.
Oral ascorbic acid acts fast, at least in part because ascorbic acid can be absorbed through the stomach wall into the blood stream. The slower acting non-acidic mineral forms of vitamin C have to travel farther into the intestines before they can be absorbed.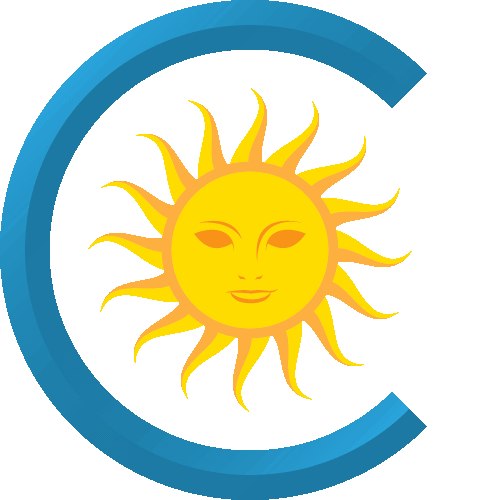 Vitamin C is defined as the substance that cures the deficiency disease scurvy.
This separates the ascorbates from the ill-defined "natural vitamin C complex." Note that any "natural" complex, minus ascorbic acid, does not and cannot cure scurvy, and therefore, cannot be Vitamin C.
When Other Forms of Vitamin C Are Better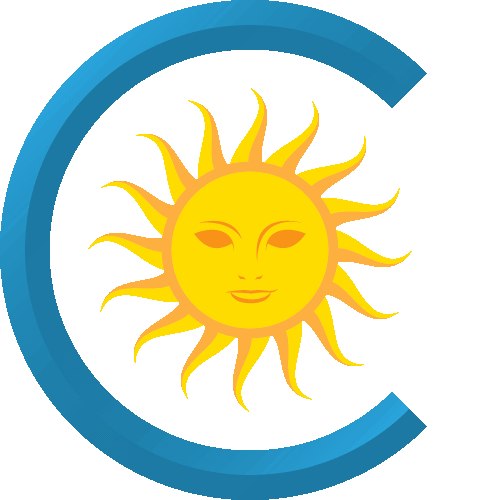 Not all Vitamin C is acidic. It is also found in various alkaline forms such as the mineral ascorbates: e.g. Sodium Ascorbate, Calcium Ascorbate, Magnesium Ascorbate, Potassium Ascorbate, etc.
Sometimes the bottom of the esophagus becomes sore. This can make it hard to ingest large amounts of vitamin C as ascorbic acid. If you experience discomfort while swallowing ascorbic acid, then
sodium ascorbate
powder may be a better choice. Both forms of vitamin C, ascorbic acid and sodium ascorbate, have similar health benefits.
Note: You may add some sodium bicarbonate (baking soda) to ascorbic acid in solution. The ensuing reaction turns some of the ascorbic acid into sodium ascorbate.
---
Why Choose Foundation Approved Vitamin C?
"I have been taking 4 grams of vit C for my asthma for years, but to no real benefit... the doctors kept telling me it should work, but nothing did... until I found your Vit C, that is... it has turned my life completely around (for the better)! I'm experiencing good health for the first time and am recommending it to anyone who will listen... don't change a thing... it's wonderful, and worth the expense!" - Nancy
"Owen,
Thank you for the tip on Trader Joe's vitamin C (as a low cost alternative.) I already use it, but YOUR vitamin C is THE best product I have found. I wasn't able to walk a few years ago because my circulatory system was shutting down. And it was your product that 'saved' me! Thank you again!!" - Kimrey, L. 2012
Testimonials represent a cross section of the range of results that appear to be typical with these products. Results may vary depending upon use and commitment.
How Much Should I Take?
Strangely, Vitamin C is not a "vitamin" for most animals. As a rule, most species make the vitamin in their livers or kidneys in amounts adjusted for body weight between 3,000 and 13,000 milligrams.
There are exceptions. A few animals must obtain some vitamin C in their diets every day because they are unable to make it. These are the guinea pig, fruit bat, several species of parrot and several high order primates, including humans.
After years of study, vitamin C expert and Nobel prize winning scientist Linus Pauling supplemented 18,000 mg of ascorbic acid. (9,000 mg twice per day.)
Pauling's reasoning was that this amount matched blood levels in animals that make their own vitamin C. He adjusted for his body weight and accounted for loss in the gut during digestion.
His daily amount was divided into two equal dosages of 9,000 mg, to which he added a teaspoon of sodium bicarbonate (baking soda).
In ordinary health:
The nonprofit Vitamin C Foundation recommends
3000 milligrams
divided into 3 equal 1 gram doses daily. (Less for children under 5 years old, adjusted for body weight.)
For optimal health and longevity:
Linus Pauling recommended 6,000 mg to 18,000 mg daily in his book "How To Live Longer And Feel Better" (1986).
[1]
During times of extreme illness:
Dr. Robert Cathcart recommended using bowel tolerance to help determine the correct dosage. These dosages can exceed more than 200,000 milligrams. See:
Titrating Vitamin C to Bowel Tolerance
Jaffe C-Cleanse/Calibration:
We are all individuals with varying requirements for vitamin C. The Russell Jaffe Vitamin C
Calibration
(sometimes called Cleanse) can be used to estimate the daily need.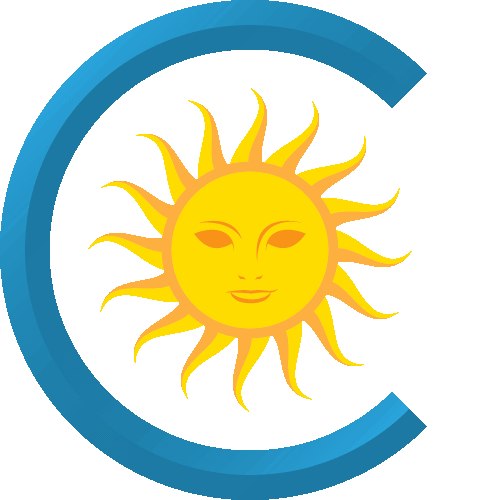 The Jaffe technique uses the highest one-time amount that can be consumed without diarrhea -- usually 3 to 10 grams. This amount is taken every 15 minutes until there is a watery "discharge," usually around the two hour point.
"Based on ascorbate calibration, it is evident from Figure 3 that 80% of people require at least 10 g of ascorbate (vitamin C) daily for optimum physiological function, and this amount can be as high as 130g/day." - Russell Jaffe, MD, PhD
Figure 3:
75% of the amount taken during the calibration is the recommended daily amount.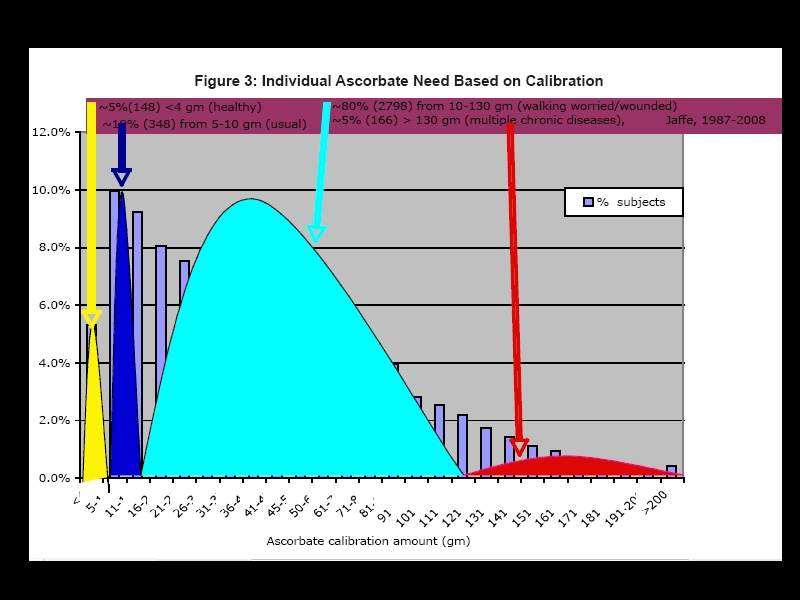 Ascorbate Calibration as measure of ReDox, methylation efficiency, and inflammation or repair deficit (PDF). See Appendix I, Page 32 (Originally published in the Townsend Letter for Doctors and Patients.)
---
Setup Convenient Automatic Reorders (Autoship) at Best Pricing
ATTENTION:
Our Products can be purchased in two ways
:
RETAIL

(one-time purchase) or

AUTOSHIP

(regular repeat automatic orders at wholesale).
The products are the same, whether you order the regular one-time (retail) product, or the much lower priced product when you subscribe to a recurring AUTOSHIP.
Note: You may mix and match retail and autoship products in the same order.
Order Vitamin C Products on at our Lowest Price on Autoship!

For the lowest pricing on regular one-time orders, please note the
Quantity Discount
table in the product description.
Autoship Program Details
Only two autoorders qualify for the low price
Shipping interval defaults to monthly (Easy to change interval to days, weeks or months.)

EASY CANCEL

: Online, Direct (My Account), email or phone.
Order extra jars at autoship price while on Autoship
Convenient, regular, hassle-free ordering with locked in price
---
Inteligent*Vitamin*C, Inc.
DBA
VitaminCFoundation.COM
We are the profit company that markets VITAMIN C FOUNDATION approved products.
A portion of the proceeds from the sale of Vitamin C Foundation approved® fine vitamin C powders is used to fund the NonProfit 501(c)(3) Vitamin C Foundation VitaminCFoundation.ORG research and activities.

---
Vitamin C Foundation Approved® is a registered trademark of the Vitamin C Foundation.
True-Liposomal™ is a trademark of The Vitamin C Foundation.
Cardio-C™ is a trademark of Inteligent*Vitamin*C Inc.
B5 Fat Burn Technology™ is a trademark of Immortal Cell Sciences.
Pantesin® is a registered trademark of Kyowa Pharma Chemical Co.
Quali-B® and Quali-C® are registered trademarks of DSM Nutritional Products.
Creatine MagnaPower® is a registered trademark of Albion Laboratories, Inc.
Vitamin C Foundation Approved® is a registered Vitamin C Foundation.
PANACEA True-Liposomal® is a registered trademark Inteligent Vitamin C Inc.
Immortal Cell Sciences™ is a trademark of Inteligent Vitamin C Inc.

Consider making a contribution to the
nonprofit Vitamin C Foundation
at the same time you place your order. As the Foundation is a recognized 501(c)(3), your donations are tax-deductible within the guidelines of U.S. law. Proceeds are used to fund this web site and the Foundation's
initiatives
.
Physician Information
Information
Buy Products
NonProfit
---
Vitamin C Foundation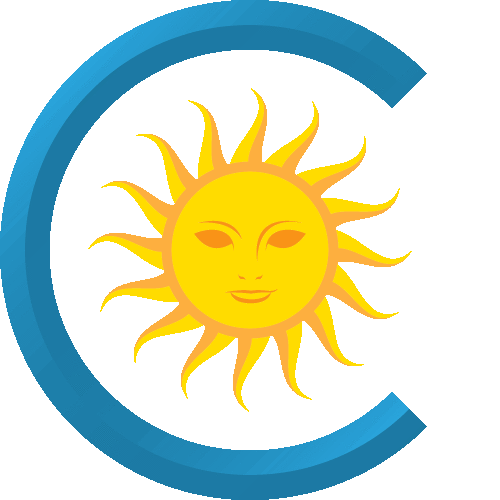 COMMERCIAL
Inteligent*Vitamin*C
DBA
VitaminCFoundation.COM
---
Purchase the World's Finest Vitamin C On-line


and support the
Nonprofit Foundation
---
Vitamin C Store Hours
24W500 Maple Ave Ste 107
Naperville IL 60540

Monday–Friday:
10:00AM–5:00PM
Saturday & Sunday:
10:00AM–1:00PM

---
Worldwide Phone

630-983-6707

Phone Business Hours
Contact Us By Phone (We will return calls)
(800)894-9025 (USA)
New Telephone Hours 9:00 a.m. to 5:00 p.m. PST M-F
Sat: Phone Lines CLOSED PST
New Phone #(Worldwide) 630-983-6707
---
Purchase the World's Finest Vitamin C On-line


and support the
Nonprofit Foundation
---
---