Retail/Physician Wholesale Product
50 percent Physician/Store Wholesale Discount.
UltraFINE product is only sold at the retail price.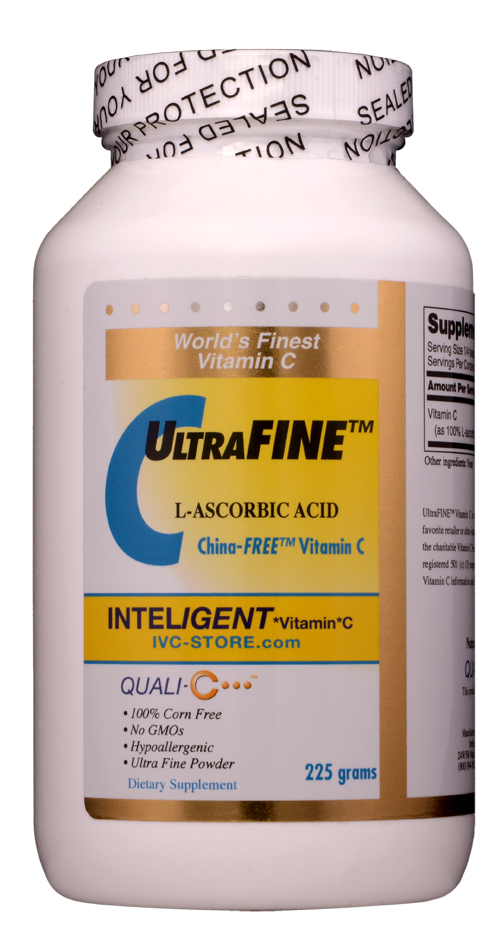 UltraFINE™ - The highest quality Ascorbic Acid (vitamin C) as Quali-C®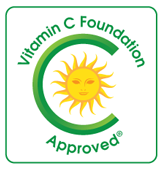 World's Finest
China-FREE
250 grams ultrafine grade Quali-C®
"I strongly recommend you sell ultrafine powder labeled as world finest. There is no problem in using DSM fine powder, but there is clear difference when you go mega dose with ultra-fine powder reaching more that 10 g a day. You can sell the fine powder or crystals, but they are second or third grade (larger) at least in terms of size of the granules of ascorbic acid. Those differences result in the difference in bowel tolerance doses, which Dr. Robert Cathcart, III, insisted as the ideal dose of oral megadose Vitamin C therapy to individuals." - Byeong Keun Ha, M.D., Ph.D.

Or you may place orders and ask questions by phone: 800-894-9025 (USA).

Your purchase supports the nonprofit
Foundation
.
---
Inteligent*Vitamin*C Supplies Doctors and Retailers with the World's Finest Vitamin C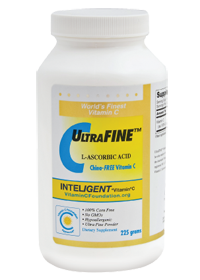 UltraFINE™ Vitamin C is a unique ultrafine L-ascorbic acid powder that dissolves almost instantly in water and has almost no taste. Doctors familiar with this product tell us that the DSM ultra-fine grade of powder is better absorbed and more effective than other vitamin C powders.
Physicians prescribe UltraFINE™ to achieve high ascorbic acid blood levels. Ascorbic acid is vitamin C. Humans lack the capacity to make this molecule and must obtain it in their diet. Pure ascorbic acid is bio-identical to the vitamin C molecules that are made endogenously by most plants and animals.
Generally, vitamin C can be purchased as either L-Ascorbic acid, a weak acid, or as Sodium L-Ascorbate. Ascorbic acid is the most common form of the vitamin and was used and recommended for oral consumption by Linus Pauling. The late vitamin C expert Robert Cathcart III, MD, prescribed high-doses of vitamin C to thousands of patients.
Doctor Cathcart found oral ascorbic acid to be twice as potent as sodium ascorbate and other ascorbate forms for many therapeutic applications.
Note: both both liposomal and intravenous vitamin C are administered as sodium ascorbates.
UltraFINE™ is Highly Bioavailable Vitamin C
Vitamin C authors and experts Steve Hickey, PhD, and Hilary Roberts, PhD, explain that oral ascorbic acid (but not sodium ascorbate) enters the blood stream through the stomach lining[ * ] Our preliminary studies show that UltraFINE™ ascorbic acid rapidly enters the blood stream, with levels peaking between fifteen and twenty minutes after intake. Four grams of UltraFINE™ ascorbic acid powder produces a blood concentration of 40 mg/dl, or roughly 24 times the steady state maximum. (Note: The maximum steady state vitamin C level in human beings is 1.3 mg/dl (women) to 1.5 mg/dl (men))
Ascorbic Acid Oral Gulp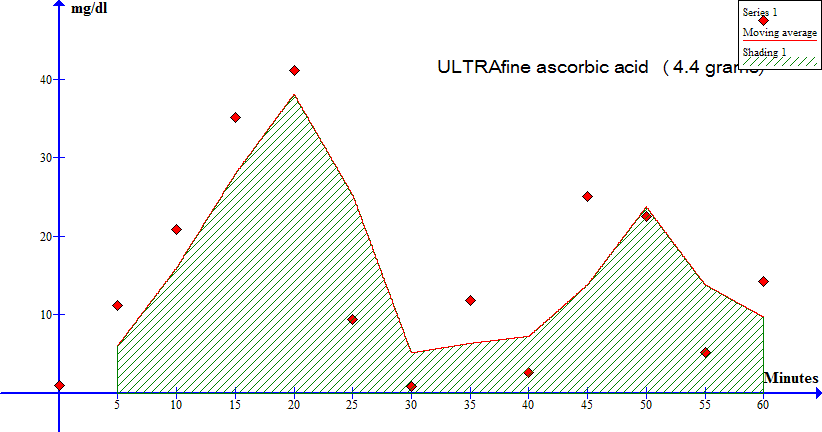 Sodium Ascorbate Oral Gulp
Sodium ascorbate, having further to travel through the gut, is released more slowly when ingested orally and a slightly larger dose (4.9 g) reaches a maximum of around 20 mg/dl or 13 times the steady state maximum. (See table 2.)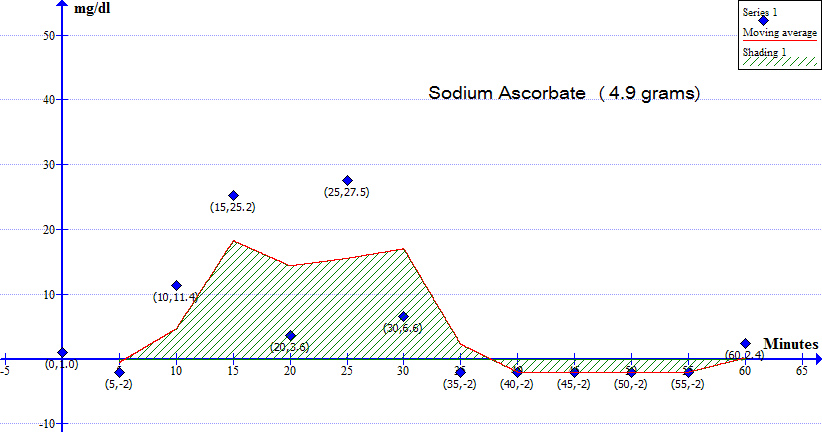 "I have found that vitamin C in the ascorbic acid form is the best form to take orally. I have been able to achieve what I call the ascorbate effect with only ascorbic acid by mouth. Mineral ascorbates by mouth, while being fine sources of vitamin C, do not seem to carry the same punch." Robert Cathcart, III, MD (more)
Finding Vitamin C that Isn't Made in China Isn't Easy
UltraFINE™ Vitamin C is not manufactured in China. Why don't other vitamin C products tell you where they were manufactured? Because almost all vitamin C products on the market are made from inexpensive Chinese vitamin C! The new UltraFINE™ Vitamin C product is made entirely from highest-grade vitamin C manufactured in Europe. We use the finest powder (ultra-fine) of the highest-quality product on the market which has been trademarked as Quali-C***™ manufactured by DSM Nutritional products.
UltraFINE™ is the Ultimate Vitamin C
UltraFINE™ is made entirely from the first branded vitamin C product and is guaranteed:
NOT MADE IN CHINA. (UltraFINE-C™ powder is made entirely from Quali®-C***, manufactured in Europe by DSM nutritional products.)
Finest grade of pure L-ascorbic acid (vitamin C) powder
Dissolves instantly in fluids
Tested 100% corn free and gluten free
DSM Certified free of Genetically Modified Organisms (GMOs).
Hypoallergenic
Setup Convenient Automatic Reorders (Autoship) at Best Pricing
ATTENTION:
Our Products can be purchased in two ways
:
RETAIL

(one-time purchase) or

AUTOSHIP

(regular repeat automatic orders at wholesale).
The products are the same, whether you order the regular one-time (retail) product, or the much lower priced product when you subscribe to a recurring AUTOSHIP.
Note: You may mix and match retail and autoship products in the same order.
Order Vitamin C Products on at our Lowest Price on Autoship!

For the lowest pricing on regular one-time orders, please note the
Quantity Discount
table in the product description.
Autoship Program Details
Only two autoorders qualify for the low price
Shipping interval defaults to monthly (Easy to change interval to days, weeks or months.)

EASY CANCEL

: Online, Direct (My Account), email or phone.
Order extra jars at autoship price while on Autoship
Convenient, regular, hassle-free ordering with locked in price
---

INTELIGENT*Vitamin*C Inc DBA VitaminCFoundation.COM supports the Vitamin C Foundation.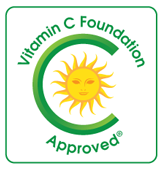 China-FREE™
UltraFINE™ Vitamin C is guaranteed not to contain vitamin C that is made in China.
---
Inteligent*Vitamin*C, Inc.
DBA
VitaminCFoundation.COM
We are the profit company that markets VITAMIN C FOUNDATION approved products.
A portion of the proceeds from the sale of Vitamin C Foundation approved® fine vitamin C powders is used to fund the NonProfit 501(c)(3) Vitamin C Foundation VitaminCFoundation.ORG research and activities.

---
Vitamin C Foundation Approved® is a registered trademark of the Vitamin C Foundation.
True-Liposomal™ is a trademark of The Vitamin C Foundation.
Cardio-C™ is a trademark of Inteligent*Vitamin*C Inc.
B5 Fat Burn Technology™ is a trademark of Immortal Cell Sciences.
Pantesin® is a registered trademark of Kyowa Pharma Chemical Co.
Quali-B® and Quali-C® are registered trademarks of DSM Nutritional Products.
Creatine MagnaPower® is a registered trademark of Albion Laboratories, Inc.
Vitamin C Foundation Approved® is a registered Vitamin C Foundation.
PANACEA True-Liposomal® is a registered trademark Inteligent Vitamin C Inc.
Immortal Cell Sciences™ is a trademark of Inteligent Vitamin C Inc.

Consider making a contribution to the
nonprofit Vitamin C Foundation
at the same time you place your order. As the Foundation is a recognized 501(c)(3), your donations are tax-deductible within the guidelines of U.S. law. Proceeds are used to fund this web site and the Foundation's
initiatives
.
Physician Information
Information
Buy Products
NonProfit
---
Vitamin C Foundation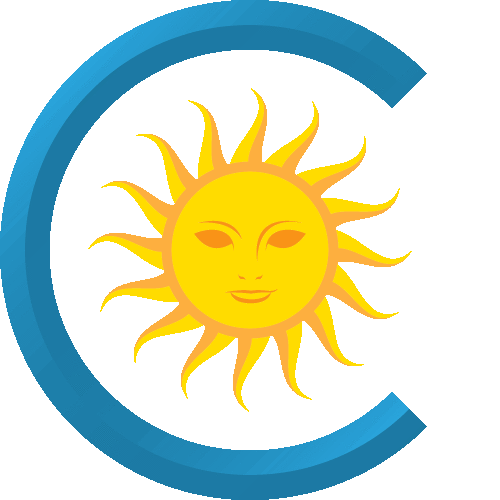 COMMERCIAL
Inteligent*Vitamin*C
DBA
VitaminCFoundation.COM
---
Purchase the World's Finest Vitamin C On-line


and support the
Nonprofit Foundation
---
Vitamin C Store Hours
24W500 Maple Ave Ste 107
Naperville IL 60540

Monday–Friday:
10:00AM–5:00PM
Saturday & Sunday:
10:00AM–1:00PM

---
Worldwide Phone

630-983-6707

Phone Business Hours
Contact Us By Phone (We will return calls)
(800)894-9025 (USA)
New Telephone Hours 9:00 a.m. to 5:00 p.m. PST M-F
Sat: Phone Lines CLOSED PST
New Phone #(Worldwide) 630-983-6707
---
Purchase the World's Finest Vitamin C On-line


and support the
Nonprofit Foundation
---
---